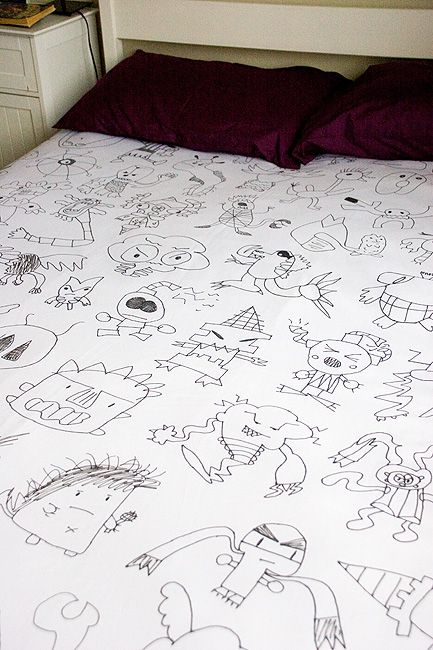 Where do the broomsticks come into play you ask? Well...they don't. Just bed sheets! I think Bedknobs and Broomsticks is an old Disney movie so I was trying to do a little play on words there. Did you get it?
This duvet cover was made by a very talented mom from
this blog
that I found yesterday. Her son designs his own pokemon characters which she used to make stencils for this hand-drawn bed sheet. Step 1: convert the pokemon to black and white using photoshop. Then she printed them off and traced the little guys onto this duvet cover using a fabric marker. I think this is so cool!! How neat would it be for a kid to have their own artwork on their sheets? I am definitely keeping this in mind as Christmas approaches. For detailed instructions for this project, look
here.
Warning - the tracing apparently took her a very long time (something like 8 hours for this queen sized duvet)!