On Sunday night I decorated a little bit for Christmas and I realized I don't have much by way of place settings... I have been collecting my china pattern since we got married but I am quite lacking tablecloths and nice napkins. (We received a tablecloth as a wedding gift but I don't have any linen napkins.) I have also been thinking about Christmas centerpieces and I am personally loving bright and fun! You can find all sorts of fuschias and teals for Christmas these days. More about that later!
So I got to thinking it might be fun to use vintage figurines on your table. A quick hunt on etsy found these brass deer: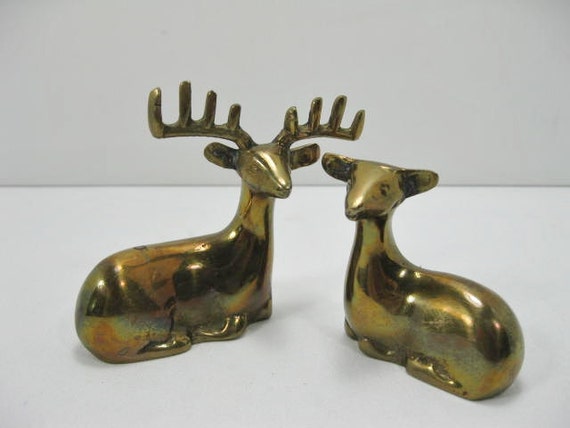 $12.00 for the pair. Find here.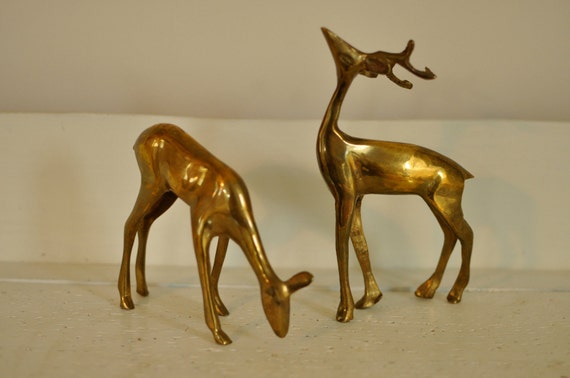 $30.00 for the pair. Find here.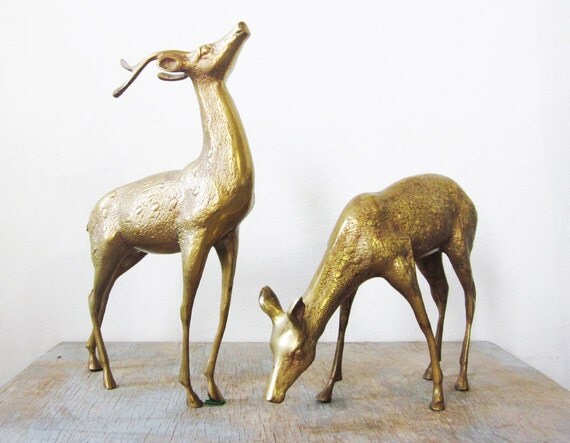 $100.00 for the pair. Found here.